Prayer Request for Wisdom!
Here's the LONG version!

"God is doing something."
This has been our mantra since Chris quit his job in November 2013. We prayed daily, weekly, monthly for guidance about what to do in order to devote more time to support raising, and we believe God gave us the desire to do prefield full time at the end of last year. Chris works hard. He calls a lot of churches each week, often meets 1:1 with pastors, and we have visited some churches and given personal invitations to partnership with individuals. Family Camp is something we were only able to do because we didn't have full time jobs competing, and we did receive a support increase and a number of people added to our prayer team through our participation. Although God has provided for us financially and we have had some beneficial experiences, our support has not increased as much as we had hoped or anticipated.

Two things have come to our attention that we need to be praying about and for wisdom. First, the scooter Chris is borrowing from our friend is not powerful enough, and therefore not safe enough, for daily trips up our large hill. A scooter is the perfect 2nd vehicle for us, but we need a more powerful one, as well as some rain gear to protect the computer Chris totes back and forth. If this is indeed right for us, we'll need to raise the money for that, quickly.

Second, money is extremely tight. To be frank, most months we don't receive a salary. Our tax return stuff has been sorted out (praise God) but it is still 4-6 weeks away. We are confused, and sometimes we worry. Recently Chris visited his old workplace to visit with 2 friends, people we've been praying for and witnessing to. A job has opened up, and Chris's former boss said Chris should apply. He wasn't worried about our supposed limited time. Because Field Prep Seminar will not be until March, we have about a year stateside still (that hurts to write!). How tempting it is to enter the workforce again and receive a salary!

Our calling to minister in Spain is still as strong as ever. We talk with our teammates and we long to be there, helping them and preparing for the new work, where the Gospel will reach people who may have never heard it before. We continue to see how our lives have pointed us to full time ministry in missions. And yet, we are struggling. A job would make prefield work difficult, limiting our family time while we spend our evenings meeting people. But, with an income, life would be slightly less uncertain, we could do Kingdom Come Training again (they are offering a program where if you stick with them until you're fully supported, they will reimburse for 10 months of training), and kick up our personal invitations for partnership while spending less time seeking church support.

Here's our heart: We often hear people say, "when you step out in faith, God does amazing things!" We can say these things because of the Hebrew midwives in Egypt, Moses' mother, Abraham, Isaac and Jacob, because of Rahab, because of the disciples, Jesus himself, and Paul. Great risk resulted in God being glorified! We believe that. We took a big step of faith (and planned well too!), but it is hard to see yet how God is going to meet our needs in this time.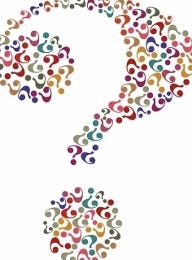 SHORT:
- We need to raise the funds for a safer scooter for Chris to get around town. The one we've been borrowing is underpowered for the large hill we live on.
- We're still praying for 85% by October. This means we need to meet and partner with about 50 people, if our average gift size is a reference. We have a few possible meetings in the works.
- We are confused about whether we should continue full time prefield or look into the possibility of temporary employment.