God's {sort of} Answer
It is still hard to see how God is going to meet the needs we shared in our last prayer letter. But, thank you for praying.

Both Chris and I felt the same way about the potential job opportunity: that it was NOT what God had planned. We both felt there had been too much prayer, confirmation and obedience when we transitioned to full time prefield to just accept the first opportunity to exit an uncomfortable situation. God has and will provide. Which leads us to the next thing: we still need a vehicle for Chris.

Discussing this situation, we realized that we don't feel much like missionaries these days, so we haven't really been acting like missionaries. What do they do when a need arises? They pray (check!) and ask for help. So we are going to ask our prayer and financial partners to help us get a vehicle. We have an ideal situation in mind (about $6500 for a powerful enough scooter), but we will of course accept what the Lord provides. We know He may have a surprise. Two people (one monthly partner and one prayer partner who has given small one time gifts before) have come right out and asked if we have a specific financial need they can help with!

We are still praying for our October miracle. There are about 7 potential support opportunities in the air right now.

We hope you are encouraged by how God is working in our lives. He doesn't waste a circumstance that will move the Holy Spirit to make us more like Jesus, and we pray we are always open to His movement.

Rosalie for the Duryees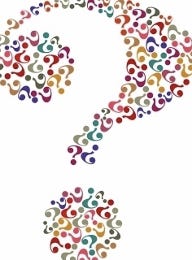 SHORT:
- God has led us to ask partners to help us raise funds for a scooter or other vehicle for Chris.
- We're still praying for 85% by October. This means we need to meet and partner with about 50 people, if our average gift size is a reference. We have a few possible meetings in the works.
- We both agreed that the job opportunity was a bit of a test of our faith and we believe God is asking us to continue to trust Him to provide while we are on full time prefield.