Pray for Spain
So Close!
At our sending church's bimonthly prayer meetings, our family is the focus of at least a couple minutes of prayer. Sometimes we hear hesitation as they pray, maybe because it feels like they're praying for us to get the heck out of here. Well, that's our prayer too, and God is meeting our needs!

We are officially 85% supported and almost done with CEIM (Center for Excellence in Missions - the education division of ABWE) assignments, so we are planning to attend Field Prep Seminar in April. This is a HUGE answer to prayer and a long time coming. We appreciate your prayers for the finances and logistics of that trip to headquarters in Pennsylvania; flights, housing, childcare, time away from the children every day.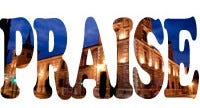 2015 was a beautiful year of growth for the small church in Alcalá. According to our teammates:
A 30% increase in the number of people who regularly participate in the Sunday church services.

A 300% increase in the offerings.

The addition of a Spanish pastoral intern (Miguel Angel Pozo)

The addition of another hour of corporate Bible teaching (Sunday School)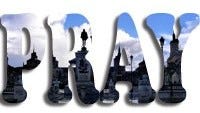 So many opportunities for God to do His work!
We will lead the Story of Hope with a couple from our Chinese Talk Time this month! Pray that God will protect the time we set aside to prepare and teach our friends, and that they would come to saving faith in Jesus.

Chris will preach at First Baptist of Ferndale on March 13. Please pray our visit there would be fruitful, God-glorifying, and that many people would be called to partner in missions in some way.

We need just under $1000/month to be fully supported. Please pray God would give us new partners over the next few months.