Farewell Tour is Under Way! - October 2016 prayer update

Two Months, Two Dollars a Day
Chris has an end date for his job, so we'll be full time prefield at the beginning of December. We are so excited to be enrolled at Rio Grande Bible Institute language institute beginning January 9. We'll spend a year there before packing our crates and heading to Spain in January of 2018.

When we did our first church presentation, we were 8% supported. It felt so hopeless to share the amount we needed to reach the field at that time, but God provided every dollar in His perfect time through people who want to see the Gospel shared in Spain. Now, we have just 8% to go, and 10 families, individuals, churches or small groups who can give just $60 a month will enable us to get financial clearance for the field! (This is about 1% of our monthly needs, or $2 a day). If you want to be part of this last group of partners, please visit our personal giving portal and click "set up automatic monthly giving."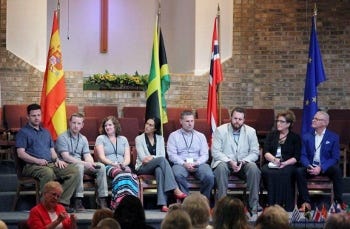 We had the privilege of sharing our ministry last month at a missions conference in Sweetser, Indiana. Although we have a lot of prayer requests in this season of change, we praise God for...
Our prayer and financial partners who are engaged in our ministry

Sharing the Good News with our Chinese friends through the Story of Hope

Our children, who are memorizing God's Word as part of their homeschooling
Below we've listed a few other things for which we're awaiting God's provision. We have been in this "needy" position before and we look forward to how He provides for all our needs! Thank you for lifting up these needs in prayer:
The perfect renter for our Issaquah home

A new, loving family for our cat (see the column on the right)

A tow-capable vehicle for our year in Texas and cross-country travels next summer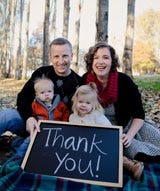 Want to be part of the Thanks for praying for the Duryee family! We are currently 93% supported and on our way to Language School in January.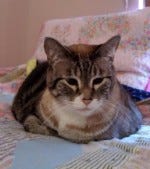 This is our beloved cat Spice, or Spicey. He can't come with us to Texas or Spain, so we are currently looking for a new home for him. He's 11 years old, indoor only, and up to date on necessary shots. He is so friendly, a little playful, and well behaved. He gets a lot of comments on how beautiful he is too. If you'd like more info about him, please let us know.